Our auctions start at 9am and end at 4:00pm

There will not be an auction on Labor Day, September 7th!
Our Next Auctions are:

September 14th
September 28th
October 5th


Dear Customer:

In an effort to utilize our technicians in a more efficient manner we have made a small change to the Van Bortel Auction.

On older vehicles, currently 2005 and older, we will be doing an abbreviated check-over which will include only the engine, transmission, and frame.

If the engine and transmission operate acceptably for their age we will report that as Engine Ok and/or Transmission Ok.

If we find that a frame has a corrosion issue that would prevent it from passing NY state inspection we will report that as Frame Rot.

We greatly appreciate your continued business and welcome any feedback you wish to provide.

Thank you!

Van Bortel Auction Team


Thank you for your business!


Our fax number is 585-924-8723.
Our Title Clerk, Karen, can be reached at: 585-924-0583
Website questions may be emailed to Steve Casey at: webmaster@vanbortelauction.com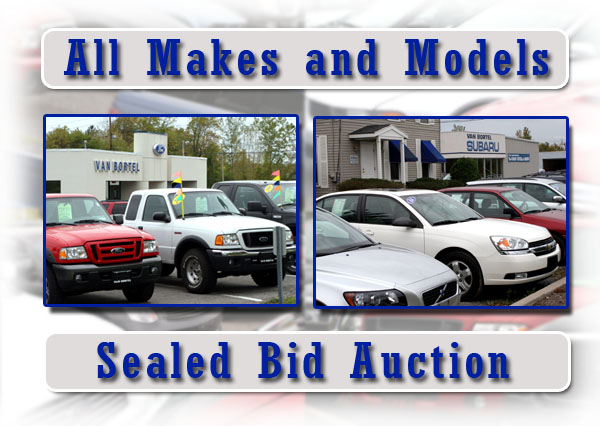 Located at the corner of Route 96 & Route 251.
Where: 7325 Route 96 Victor, NY 14564
When: Scheduled auctions start at 9AM and end at 4PM.
This auction is not open to the public
Operated by Roger Garrett