Our next auctions will be on:

October 2nd
October 9th


Our auctions start Monday at 9am and end at 4:00pm



If you would like to participate in our auction, just bring along your Dealer's License on auction day and we will get you signed up that day!
At Van Bortel Auction, vehicles, currently 2013 and older, receive an abbreviated check-over process and are sold AS IS. This check-over includes only the engine, transmission, and frame. If the engine and transmission operate acceptably for their age and/or mileage, we will report that as Engine Ok and/or Transmission Ok. If we find that a frame has a corrosion issue that would prevent it from passing NY state inspection we will report that as Frame Rot. We do our best to facilitate personal inspection of these vehicles and we ask that you please do not bid without actually seeing and driving them.

Please note: While we do our best to acquire all available keys during the trade-in transaction we are not always successful, therefore not all Auction vehicles will come with an extra key.

Thank you for your business!
Our fax number is 585-924-8723.
Our Title Clerk, Karen, can be reached at: 585-924-0583
Website questions may be emailed to Steve Casey at: webmaster@vanbortelauction.com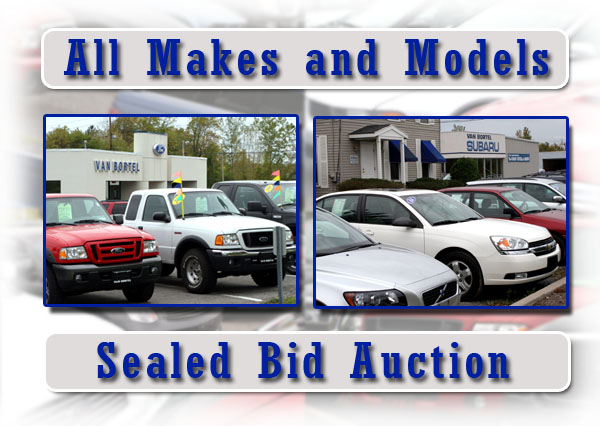 Located at the corner of Route 96 & Route 251.
Where: 7325 Route 96 Victor, NY 14564
When: Scheduled auctions start at 9AM and end at 4PM.
This auction is not open to the public